Ladies and Gents,
I know this question exists probably on some abstract openCV forum, but I haven't been able to reasonably answer it.
Problem
: Hardware constraints restrict me from widely mounting two cameras with sufficient IPD to generate a reliable depthmap (i.e. noise reduction).
Proposed solution
: I was wondering if staggering the cameras in a 2D plane versus a 1D line could 'give me' that extra camera separation and my needed IPD for depthmap reliability. Here is a visual: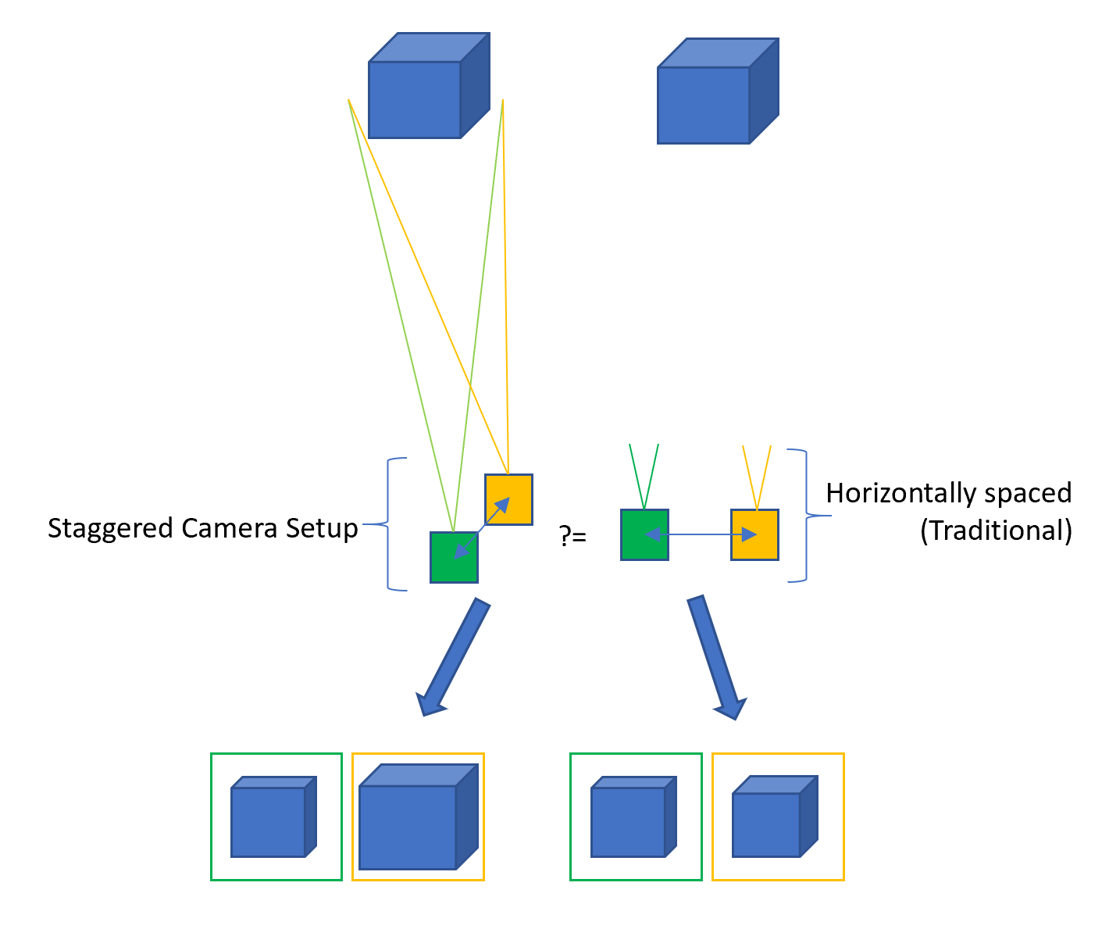 I'm trying to wrap my mind around it, but instead of lateral offset differences, the 'scale' of the objects in field would be different. Sort of like an optical flow style problem, but instantaneous with two cameras. Is this feasible? Does anyone have a good research thread to deep dive on?
Cons
: Obviously camera FOV would be narrowed and the lead camera would obscure the trail camera FOV. If the concept works, what other downsides would there be to this setup?
Sorry if this is common knowledge...my google-fu wasn't strong enough to find it!
v/r,
x78163